ABOUT
WHAT ARE WE
We are a company wholesomely involved in Mechanical Construction Works of Equipment Erection – both *Static & Rotary types, *Process & Utilities Piping, *Site assembling of various equipments, and *Site Fabrication of different Storage Tanks.
We also possess ample Workshop Fabrication facilities – Land, Power, Skilled & Capable Workforce, and a variety of Machinery and Tools & Tackles collectively capable of catering to multifarious industries.
We are so involved since 1974.
The BEGINNING and ADVANCEMENT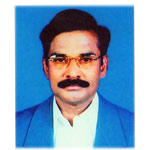 Mr. V.K. RAMACHANDRAN, is the Founder, Partner and later Owner of this company prior to becoming a Private Limited Enterprise; and now is the Managing Director at the helm of affairs and evolves any policy decision and responsible for completion of a work in time. He also holds the total fiscal responsibilities; as well those of Human Resources and Employees Welfare.
His simple humanistic HR policies, like definite disbursement of Wages & Salaries, and payments to Subcontractors both on fixed dates, never waiting to receive Client's payment and eventually there upon to pay, instant production incentives and the constant implementation of all these intents from heart are real reasons for the loyal bonding of the employees with the company.
We have consequently earned this status for completing a work almost in accepted time, several even amidst trying site & local conditions; and almost accident free in those times when Safety Engineering has been merely attended. This further resulted in earning goodwill and reliability of our company with the esteemed Clients
More, our esteemed Clients preferred and encouraged us to undertake regular Production / Mechanical Maintenance Works. Consequently, The collective work experience gained by maintaining different Processing Vessels and allied systems of various materials and for diverse production processes has inspired us with confidence to undertake the Fabrication & Supply of Pressure Vessels, Shell & Tube Heat Ex-changers, and other intermediary process assisting equipment's / accessories.
We wish to mention here with the great feeling of gratitude that the Senior Engineers of Client's have guided us during Fabrication and some of them also imparting the basics of Design Engineering to our interested Engineers.
The Managing Director is being assisted by a team of Managers, whose average work experience in their distinct fields is in decades, fortified with well experienced higher level Executive Engineers & Officers whose individual experience in their fields of work is accepted as good, supplemented with their earned reputation and goodwill.
The business has thus bloomed due to all of the above, and further properly developed by the "second generation" with the conscientious guidance and constant observation of our Managing Director.
The second generation has caught on from where they have been assigned to take every step of plan conveying to all concerned and holding true deliberations before an action; and also definitely with the will of GOD.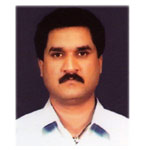 The "second generation" team combines Mr. R. SURESH KUMAR, a Mechanical Engineer, resolutely cultivated by the Managing Director in all aspects of Construction Management for a considerable period of time, including during the months long institutional holidays, is designated as Executive Director.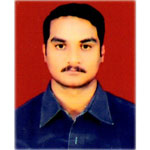 Mr. R. RAJESH KUMAR, the other member of the team also a Mechanical Engineer with a natural trait for Public Relations, with the clear understanding about the value of long term business relationships involves himself more in developing business is designated as Director.
The above named have teamed together and faithfully attempt to maintain the relationships with Clients and that of our Workforce as has been taught and disciplined by our Managing Director. Their efforts have been continuously fruitful with regular observations.
We maintain the relationship with the entire permanent workforce numbering around 150+ with definite wage / welfare disbursements; instant production incentives supplemented with the added overtime; total housing either in company owned quarters or house rent allowance; free conveyance or allowances for owned vehicles; complementing with generous gifts or loans without interest for any home event. The policy of the company is to make each worker feel close to the Company nurturing a natural bonding. More than 50% of our workforce has been serving us for around a quarter of a Century; SEVEN of them from the start of this Company. The feeling of content of each of the members of the Workforce is a blessing to our company.
We then wish to put forth the business fact that almost all our esteemed clients from Private Sector Enterprises (namely, MRF, APOLLO TYRES, Hi TECH CARBON, THIRUMALAI CHEMICALS, MANALI PETROCHEMICALS, INDIAN ADDITIVES) to name some and several others) are repetitively entrusting us with responsibilities due to the well and continuous performance of our earlier executed works; moreover these our esteemed clients are delighted with our approach to work like an abiding and diligent servant.
We also wish to present another business fact that our percentage of winning the bids through tendering process (of Public Sector Enterprises in Oil & Gas, which happens to be the larger share of our turnover values) is above 60% that we believe shall convey you as sign of our consistently proper estimation process and scrutiny, and therefore resulting in comparatively lesser prices.
We assure you to positively execute an entrusted work adopting good engineering practices, adhering and pursuing wholesomely the Safety Health and Environment Policies as proposed and put-forth by you, and as well committing ourselves to complete the works in scheduled time.
We have thus resolved OUR VISION and MISSION as below
We are accustomed to those values that have been mentioned while describing ABOUT US. We are sincere in adhering Good Engineering Practices and adapting Safety Measures as proposed by the esteemed Clients / Engineering Consultants.
We are resolved to continue like this.
With the grace of GOD there has been no complaint about malfunction or non-performance. You would understand that it could only be possible when you begin right and continue to be right, caring to rectify the errors & omissions during the progress of the work. We have completed projects on schedule though there have been extensions in time for many project works. We have been conscious to bring in the Manufacturers / Suppliers of bought out finished products for online fixing like, VALVES and similar others (who incidentally have been approved vendors of our esteemed clients in several cases) for any rectification needed without delay. In several cases the esteemed clients have waived the prescribed liquidated damages for delay in work execution understanding and accepting the true reasons.
YES we are interested to reach a tall position in our field and we wholly believe that if we are steadfast time shall definitely push us to that podium position.