Why Choose GulfCons?
ABOUT US / BRIEF HISTORY / WHY CHOOSE GULFCONS to serve you
We are sure you would agree if someone lives long it is because of their upbringing adhering to Character, Manners, and Conduct. For a business company to live long it needs to adapt staunchly certain trusted market / client oriented values among others, as well to stay financially strong.
Mr. V.K. RAMACHANDRAN is the Founder, now officiating as Managing Director of GULF ENGINEERS & CONSTRUCTORS PRIVATE LIMITED made it a discipline for all his colleagues to work "customer oriented" from the inception of this company. This disposition paid back when spiritedly followed, paving ways to learn from the expert engineers of our eminent Principals and esteemed Clients to fabricate Pressure Vessels / Shell & Tube Heat Ex-changers and a variety of Intermediary Processing Equipment's & Accessories; and as well to build different types of Storage Tanks / Mounded Bullets and Spheres.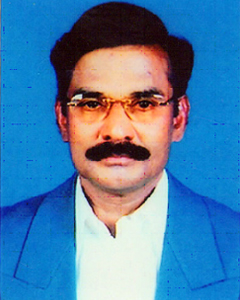 Our Managing Director also believed in undertaking mechanical maintenance works continuously for multifarious processing industries of Heavy Chemicals, Petroleum Refinery and Petro Products, Fertilizers, and Pharmaceuticals all located near our works facility that helped us to learn the nuances of fabricating several main and intermediary processing equipment's, as well accessories. We are continuing as the accredited maintenance contractor for INDIAN ADDITIVES LIMITED since 1992 after completing the main project works. We have been serving as the preferred maintenance contractor for many others.
Our conscientious adoption of Good Engineering / Fabrication / Welding Practices as tenets, staunch belief in S H E, along with involved Customer Orientation is making us as a "PREFERRED" Mechanical Construction & Fabrication Works Contracting Company. Our esteemed clients particularly the Private Enterprises whose names you would find in this print profile with their
Our esteemed clients particularly the Private Enterprises whose names you would find in this print profile with their certificates are repetitively entrusting us with responsibilities due to the well and continuous performance of our earlier executed works; moreover our esteemed clients are delighted with our approach to work like an abiding and diligent servant.
You may now understand that this could only be consequential to unvarying upbringing with deep rooted beliefs, with continuous observation. You are right.
GOD gifted our Managing Director the opportunity to mobilize for a work containing more of welding works and thus he has been baptized as a CONTRACTOR in 1974 for STEW ARTS & LLOYDS of INDIA LIMITED.
Our Managing Director Mr. V. K. Ramachandran started his career teaching Welding and NDT including Radiography at a time when our country also depended upon experts in Welding from abroad. VKR as fondly called by everyone took up to teach and impart the skills to others who are interested. The persons, to whom he taught and imparted the skills, good engineering practices, those being several in numbers, later joined him more due to the trust than respect to progress ahead this fledgling company. There was everyone including Veteran Engineers who thank him for furnishing their requirement with dependable welders with character. You would agree that this feat to happen, like this coming together to work as a single entity relying on the lead character, it could be only when the leader is of good worth in character and positively intended in implementation.
GULFCONS thus has been started and steadily began to grow. We trust you now have a point to choose more so to rely on GULFCONS.
We have thus resolved OUR VISION and MISSION as below
We are accustomed to these values as mentioned while describing ABOUT US. We are sincere in adhering Good Engineering Practices and adapting Safety Measures as proposed by the esteemed clients / engineering consultants. We are resolved to continue like this.
With the grace of GOD there has been no complaint about malfunction or non-performance. You would understand that it could only be possible when you begin right and continue to be right, caring to rectify the errors & omissions during the progress of the work. We have completed projects on schedule though there have been extensions in time for many project works. We have been conscious to bring in the Manufacturers / Suppliers of bought out finished products for online fixing like, VALVES and similar others (who incidentally have been approved vendors of esteemed clients in several cases) for any rectification needed without delay. In several cases the esteemed clients have waived the prescribed liquidated damages for delay in work execution understanding and accepting the true reasons.
YES we are interested to reach a tall position in our field and we wholly believe that if we follow or go along as we have been, time shall definitely push us to that podium position.